1)Special Home for the Children with Mentally Retarded, Cerebral Palsy, Autism and Multiple Disabilities: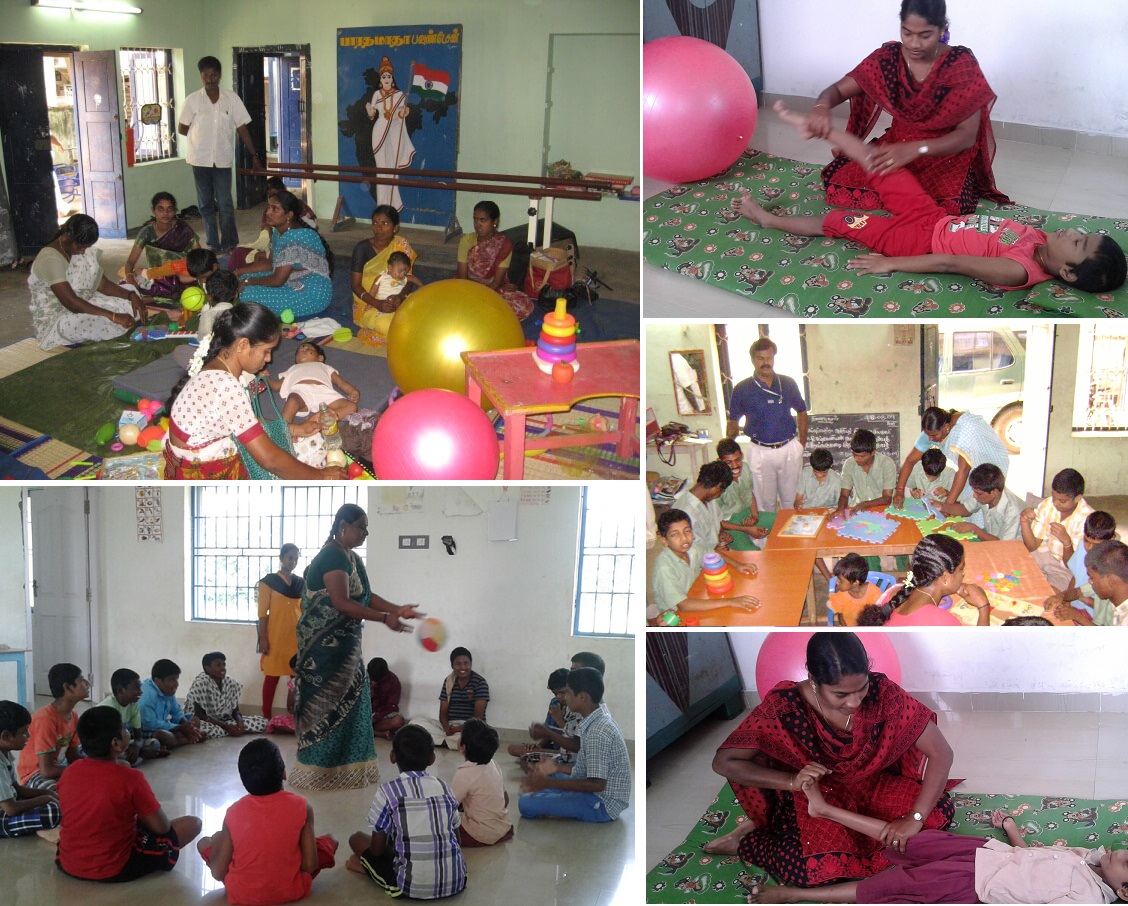 We run a Special Home- for children with Mental Retardation, Cerebral Palsy, Autism and Multiple Disabilities at Thiruthuraipundi. We provide special care, special education. Nutritious meals,safe roof, joyous play and recreation Services for the Welfare of Children .For children with mental retardation, we render home based therapeutic, mobility, rehabilitation services such as physical therapy, occupational therapy, Speech therapy, Special Education and Daily living skills training. Over the years, a few hundred Children with Mental Retardation have received the benefits. These special home services are provided with the financial support by the State Commissioner for the Disabled, Department of Rehabilitation of the disabled, Government of Tamil Nadu.So far,we have served 400 children.
2) Early intervention Centre: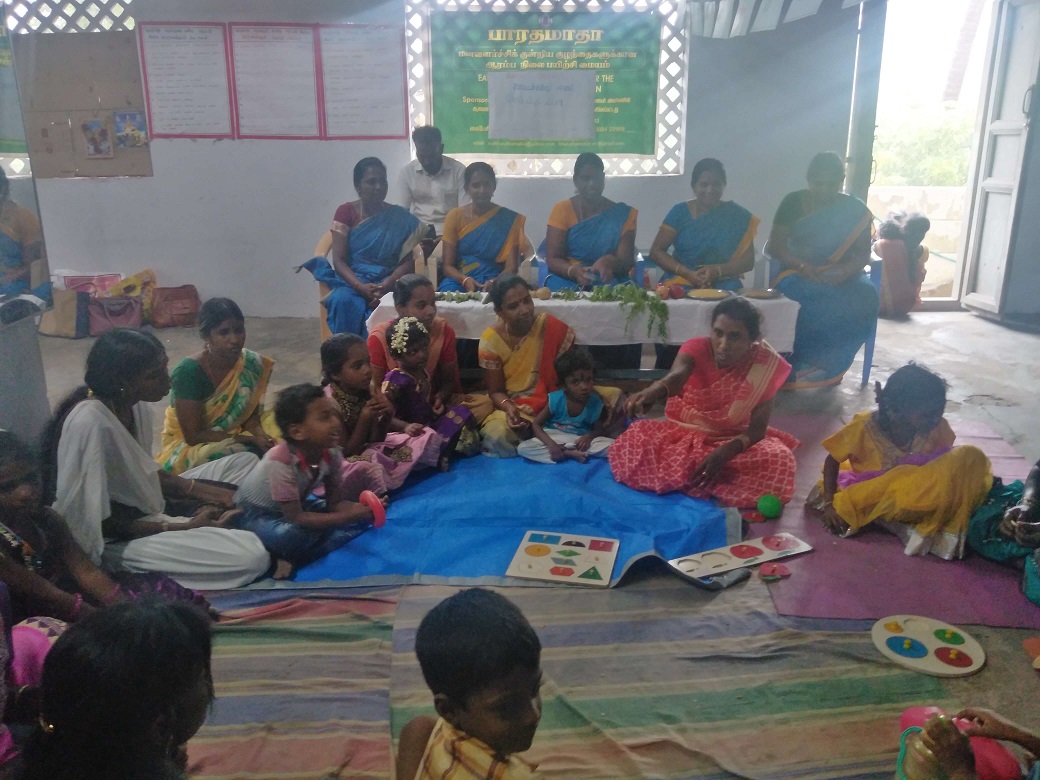 Under the scheme, National Programme for Rehabilitation of Persons with Disability, we are able to run Early Intervention Centre for Mentally Retarded children who are below 6 years with the financial support and recognition of the State Commissioner for the Disabled, Department of Rehabilitation of the Disabled, Government of Tamil Nadu. We provide Early Intervention service like Physiotherapy, Speech Therapy, Occupational Therapy, Music Therapy and Play Therapy to stop further complications. This method will ensure treating the disabled children at the right time and bring them up to live near-normal lives.. We have, so far, provided the service of this kind to 500 children
3) New Born Screening: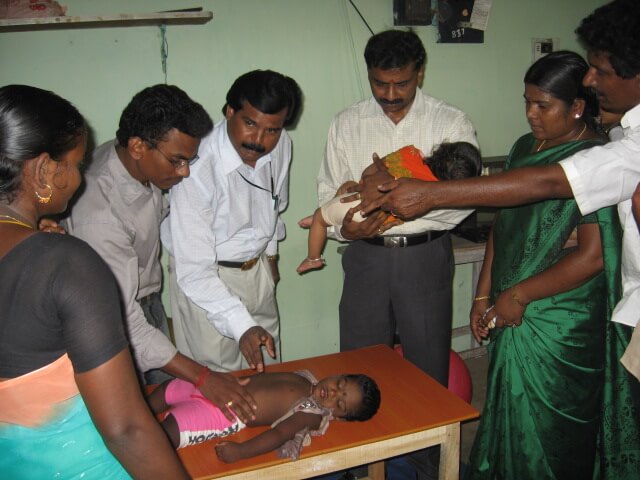 We run a New Born Screening scheme at all Govt. , Private Nursing Homes and Primary Health Centers in Thiruvarur District . Through the scheme, we identify high risk babies and provide Early Stimulation for the Children. Mile stone development therapy is provided to the Development Delayed Children. We render special services of early intervention programme as a pilot and model service in our area. With the co-operation of Health Department at District level , Primary Health Centre Medical Officers, trained teachers, VHNs and our special staff, as a team, we conduct new born screening test for children in Govt. and private medical / Hospitals / Maternity homes. Through the screening process, we identify early disabilities in the neonatal period , the neurological deficit and we reduce the number of high risk babies by early screening. Over the years, we have been able to serve 500 children
4) Community Based Rehabilitation Programme (CBR):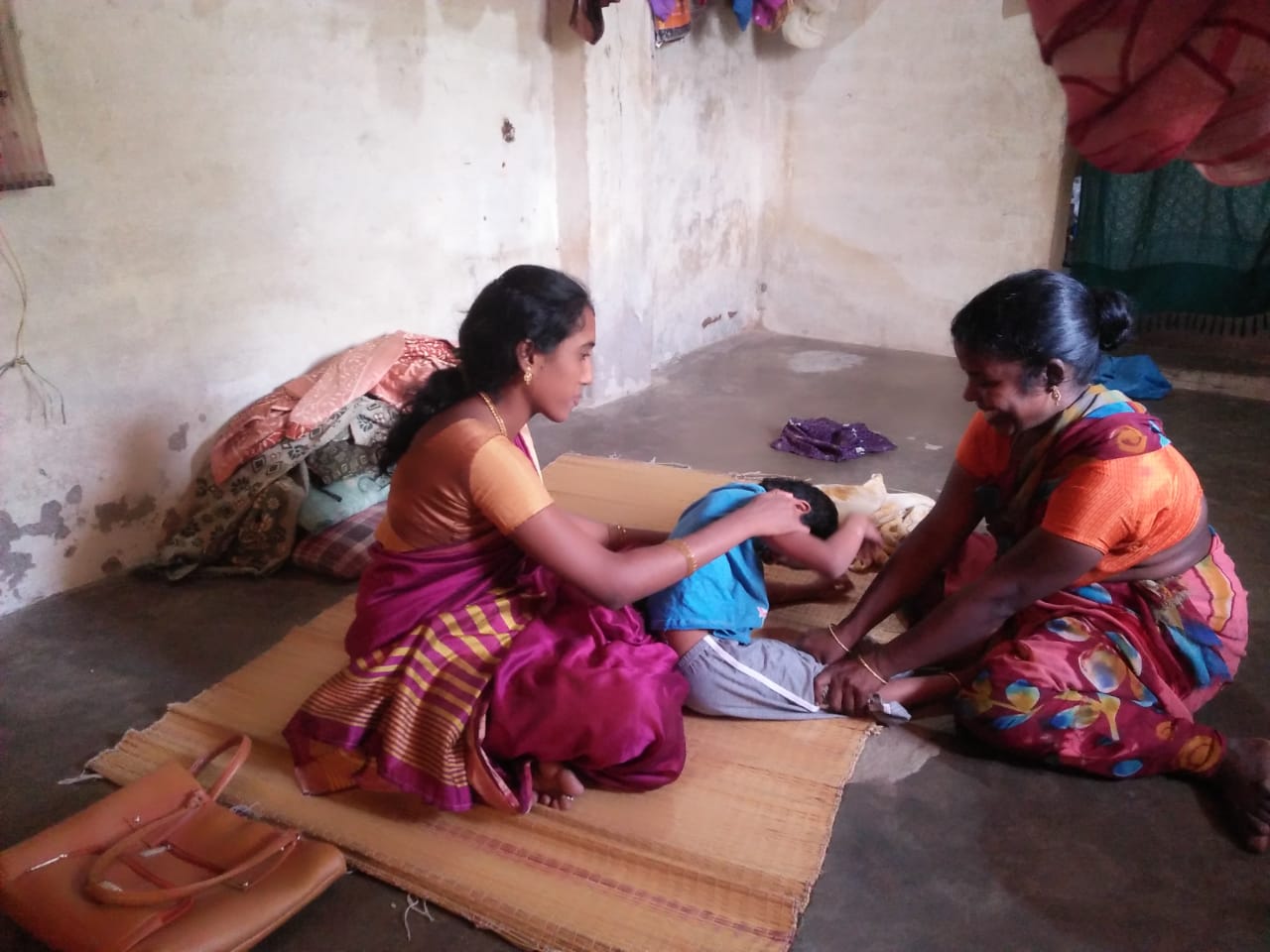 We run National Programme for Rehabilitation of Person with Disabilities in Thiruvarur District covering 3 Blocks (i) Kottur, (ii) Muthupettai, and (iii)Thiruthuraipundi. We also offer Community Based Rehabilitation services with block level MRW coordinators.
5) Special Self Help For Disabled Persons: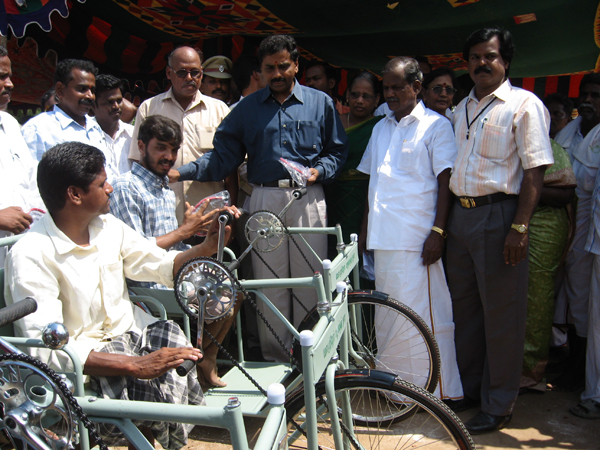 We strive in our efforts to serve towards the welfare of the poor with disability.We help them by mobilizing Government benefits like bus pass, Identity Cards, Certificates,relief measures ,Tricycle, Wheel Chair.We have also formed many SHG s for person with disabilities and are making efforts to get loan for trade establishment.We also ensure income generation through the co operation of DDRO of respective districts.We have, so far, distributed Tricycles to 100persons through SSA – IED SCHEME.