1) SWADHAR Shelter Home: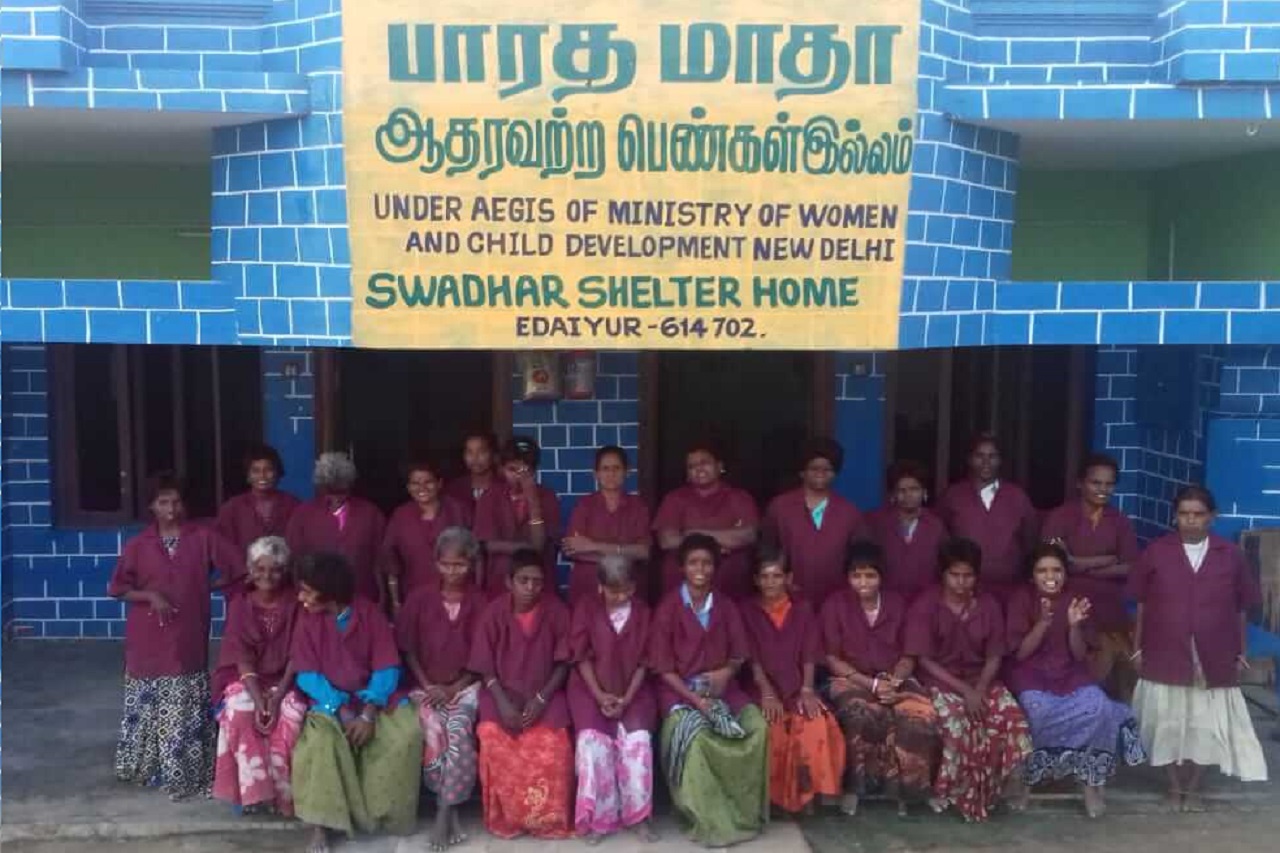 Under Swadhar scheme-Home for the women in difficult circumstances, we run Swadhar Shelter Home for the women in need with the financial assistance of Ministry of Women and child Development, Government of India. At the home, we provide them basic vocational training. Over the year, 150 women who fall under the category of widows, destitute, orphan, HIV positive have received the benefits.
2) Mahalir Thittam: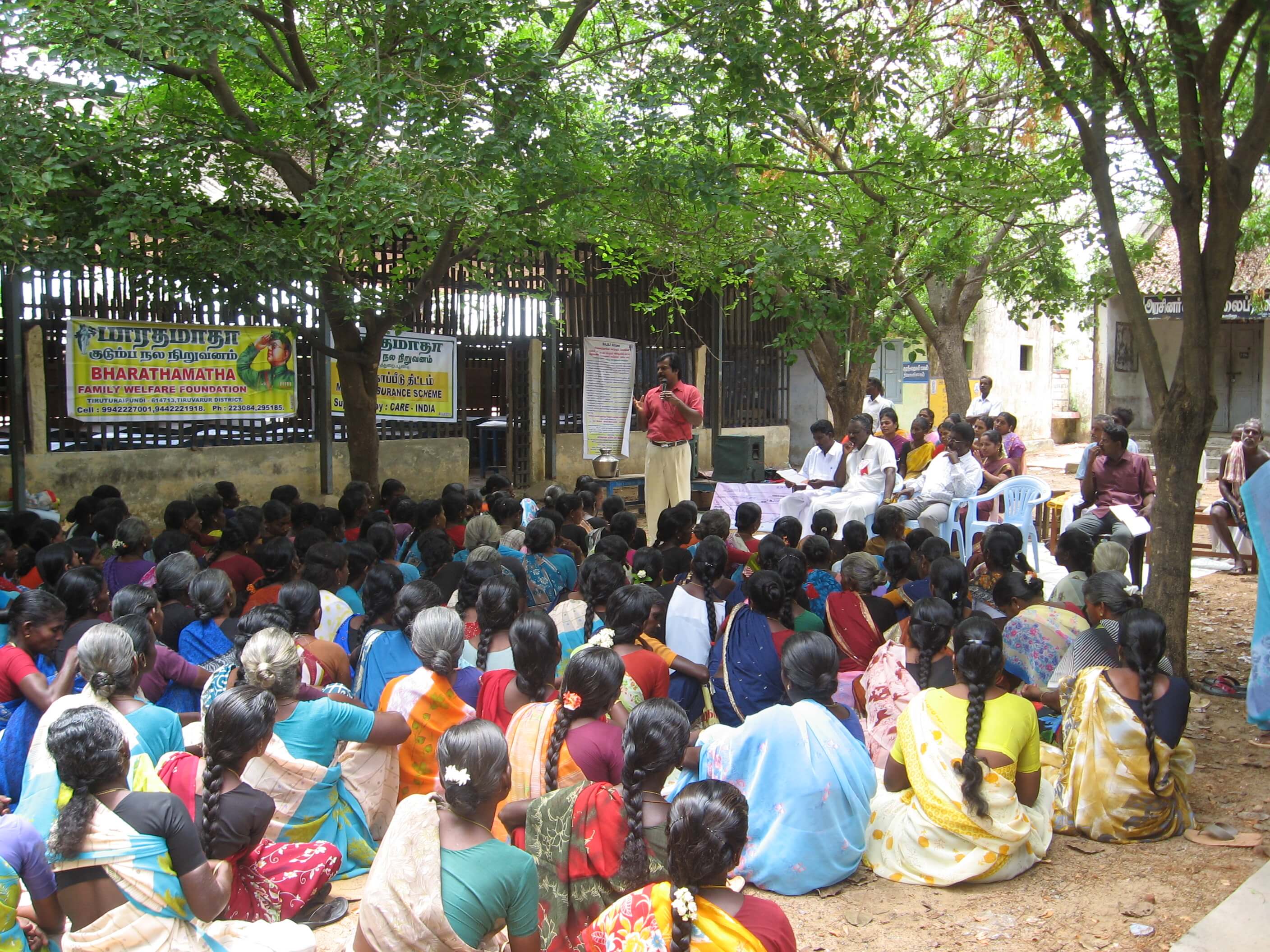 In order to ensure economic empowerment among the women in rural communities, Tamilnadu Corporation for Women Development, Chennai, Govt. Of Tamil Nadu, launched Mahalir Thittam - a Programme for Women Development through Formation of Self Help Groups. We have, as an implementing partner of the programme, so far, organized 800 Women Self-Help Groups in Thiruthuraipundi and 1100 SHGs Muthupet Blocks of Thiruvarur District. Totally, 1900 SHGs with 34,000 members have been formed. We have guided the women SHG members on how to make savings and investing the savings in a right manner. In the financial year 2008-09, we achieved total savings of over Rs.7,48,17,800 up to 31.03.09. We mobilized loans for SHG to the tune of Rs.8,57,95,300 on Credit Linkage. We received Revolving Fund of Rs.3,18,35,000 from DRDA. Entrepreneurship trade establishment such as Coir making, Telephone booth, Xerox Shop, Provisional Shop and purchase of cultivation land under our guidance. Total families thus received the benefits were about 12,000. We are sure that through the income they generate improved living and economic conditions and true empowerment of those women will be possible.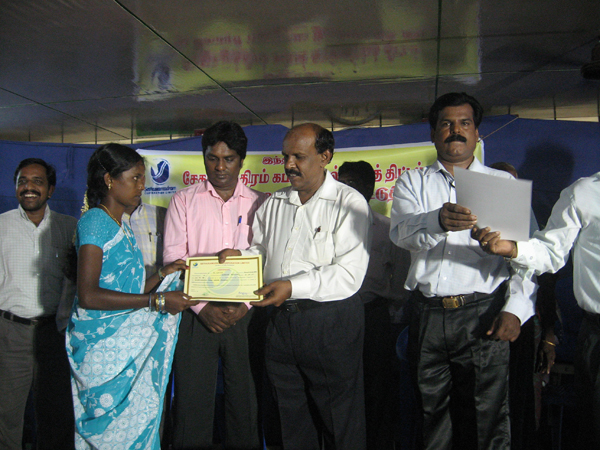 We also conduct Key Activities and Training on Record maintenance and loan remittance in time. We conduct periodical Co-ordination meeting in which the awareness messages on small savings Entrepreneurship establishment, AIDS Control measures, Rain Water harvesting, safe motherhood and child survival and environmental protection are shared.
We conduct Entrepreneurship Training for women for SHG women and we also have guided 7 SHGs in marketing under DRDA for Thiruvarur to have separate shops for marketing their products in the DRDA marketing complex at Thiruturaipundi. They have fared well in marketing and they have been able to improve their income through which their Standard of living has also improved.